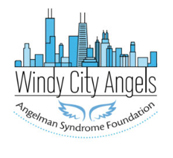 Bank of America Chicago Marathon 2023
October 8, 2023
Chicago, IL
Request a Guaranteed Entry Spot
To request one of our spots for guaranteed entry, follow these steps: 
Register with Bank of America via our link to request one of our guaranteed entry spots.
You will be contacted by Kitty Murphy to discuss your spot. 
Sign the ASF runner agreement and return it to Kitty Murphy. 
Meet the 2023 Windy City Angels
More Information
Windy City Angels Marathon runners are asked to raise $2,500 and will receive:
Guaranteed entry into the 2023 Bank of America Chicago Marathon (runners are responsible for entry fees  $230 for runners from the US / $240 for international)
Custom "I Run For" runner's shirt
Personal fundraising webpage
Free team dinner and party the day before the race
Access to our discounted hotel room block (runners are responsible for hotel fees)
$300 donated to your personal fundraising from the ASF toward the $2,500 personal fundraising goal
Sponsor the ASF Windy City Angels
Donations to the Windy City Angels Marathon Team are tax-deductible and provide outstanding national & local exposure.  Your support Changes the Game for those living with AS.  There are more reasons for you to consider supporting the Windy City Angels and those living with Angelman syndrome.  Here is an example of the significant impact your company's partnership could have on this community:
For more information on partnering with the Windy City Angels Team, contact Kitty Murphy – kmurphy@angelman.org

"One of the greatest experiences of my life."