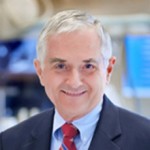 December 1, 2014
Possible Therapeutic for Angelman Syndrome
ASF-Funded Research Discovers Possible Therapeutic for Angelman Syndrome
Promising ASF-funded research continues to move closer toward possible clinical trials, as announced today in a paper in Nature by Dr. Art Beaudet and his research team at Baylor College of Medicine.
The ASF funded this research in its 2011 and 2013 research grant cycles, as part of its $8 million and growing investment in AS research with the ultimate goal of finding a cure for AS.
More research will be conducted but pre-clinical trials in AS mice have proven that the paternal copy of Ube3a can be activated and that AS symptoms can be recovered, though more testing is needed to determine exactly how the cognitive deficits associated with AS are recovered.
Dan Harvey, chairman of the ASF's Scientific Advisory Committee, has interpreted the research for AS families and developed the following summary about the research.
Background
Neurotypical individuals have two versions of the Angelman syndrome gene (UBE3A), one from their mother (the maternal copy) and one from their father (the paternal copy) but only the one from the mother is expressed or "active." In Angelman syndrome, the maternal copy is missing (deleted) or altered in some way to render it inactive. In 2008, Goal #1 of the ASF Research Roadmap was to aggressively explore activation of the silenced or "inactive" paternal copy of the AS gene (UBE3A) as a potential treatment for Angelman syndrome. The studies described in this article for Nature are the culmination of those efforts.
Summary
Recent studies by Philpot and colleagues demonstrated that Topotecan, a natural product derivative with various uses, unsilences the paternal copy of the AS gene in a non-specific manner. In this new article for Nature by Dr. Beaudet, Dr. Meng and their colleagues, it is demonstrated that a small DNA analog, known as an antisense oligonucleotide or ASO, can interact with the paternal copy of the AS gene and unsilence it in a highly specific manner.
Initial studies done with isolated neurons demonstrated that treatment with an ASO causes a long-lasting unsilencing of the paternal copy of the Ube3a gene.
Subsequent studies were done with AS mice. The ASO was directly injected into the brain of an AS mouse via a technique known as ICV (intracerebroventricular) injection. The ASO was well tolerated and partially unsilenced the paternal copy of the Ube3a gene. Additionally, it was highly specific for the AS gene, with no impact on other genes. Its activity was long lasting with unsilencing still observed sixteen weeks after treatment. When injected directly into a specific region of the brain know as the hippocampus, the part of the brain that manages cognition and learning, complete unsilencing of the paternal Ube3a was observed in the vicinity of the injection site.
Four weeks after treatment, AS mice treated with an ASO were subjected to behavioral testing and several of the behaviors typically observed in AS mice were reversed. In particular, memory impairment observed with AS mice was reversed after treatment. More extensive reversal of AS characteristics may require treatment at a younger age, a longer recovery time after treatment to allow greater rewiring of neural circuits, or a higher dosage of ASO.
In conclusion, the paper states: "Well tolerated delivery, broad tissue distribution, and long duration of action sets a framework for ASOs as a viable therapeutic strategy for diseases of the CNS (central nervous system), and builds enthusiasm toward further optimization and development of an ASO treatment for AS."
View information about this study on Nature Journal of Science website.