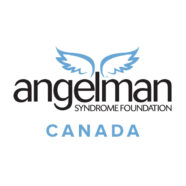 April 18, 2023
Canadian Angelman Syndrome Society is now ASF Canada
Angelman Syndrome Foundation and Canadian Angelman Syndrome Society Partner to Expand Care for Individuals with Rare Disorder
Two organizations leading activism for the rare and severe neuro-genetic disorder Angelman syndrome have entered a partnership to expand their reach. Angelman Syndrome Foundation (ASF) and Canadian Angelman Syndrome Society (CASS) have each served the Angelman syndrome community for more than 30 years. As part of this partnership, CASS has rebranded to become Angelman Syndrome Foundation Canada (ASF Canada).
The collaboration allows both organizations to leverage each others' robust networks to move closer toward establishing a world where individuals with Angelman syndrome can reach their full potential and live their best lives.
"ASF and CASS have always believed in the same philosophy and programming," said Amanda Moore, CEO of Angelman Syndrome Foundation. "Both organizations' No. 1 focus has always been to assist and strengthen families on their journey with Angelman syndrome. This collaboration makes both organizations stronger and strategically makes sense to best serve our community."
"Becoming ASF Canada is the continuation of a great journey for CASS," said Brad Schiele, President of ASF Canada (formerly CASS). "It's reflective of our shared mission with ASF, progress toward achieving greater impact and ultimately, success in serving our communities."
ASF, headquartered near Chicago, Ill., is a global leader in funding critical Angelman syndrome research, having invested more than $15 million in research to date. While investing heavily in research, ASF also provides essential support and clinical care to families. It funds 25 ASF Clinics across the globe that provide access to the highest quality, evidence-based medical care, customized to Angelman syndrome. Four additional ASF Clinics are planned to be onboarded this year.
ASF Canada, formerly CASS, is headquartered in Edmonton, Alberta, Canada. It has laid a significant foundation to expand clinical care in Canada. By leveraging the existing ASF network, this partnership will more easily establish more ASF Clinics in Canada to better serve families in that area.
"We are focused and committed to developing a strong ASF Clinics presence in teaching hospitals across Canada," said Kelly Meissner, Executive Director of ASF Canada. "We are committed to advancing better care and treatment options for individuals living with Angelman syndrome, and building an empowered community that keeps families strong."
"This is an exciting partnership that will illustrate there is strength in collaboration that helps both organizations deliver more depth in family services, research and clinical trial readiness," said ASF Board President Kyle Rooney.
This partnership is effective immediately. ASF and ASF Canada will each continue to operate as independent organizations, each with their own budgets and board of directors.
"The spirit of this collaboration shows we are not slowing down," Moore said. "Both organizations will continue to work hard every day to support families in their journey from diagnosis to therapeutic treatments".